Sea foam tickled my toes while playful waves cast treasures at my feet.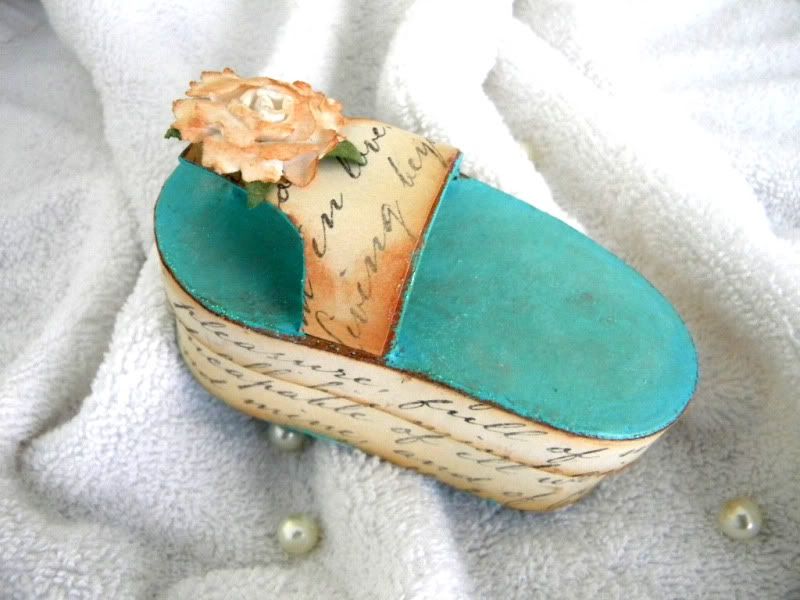 On this particular misty morning many summers ago, the sun had barely risen from its slumber when one peculiar treasure seemed to glisten in a light of its own.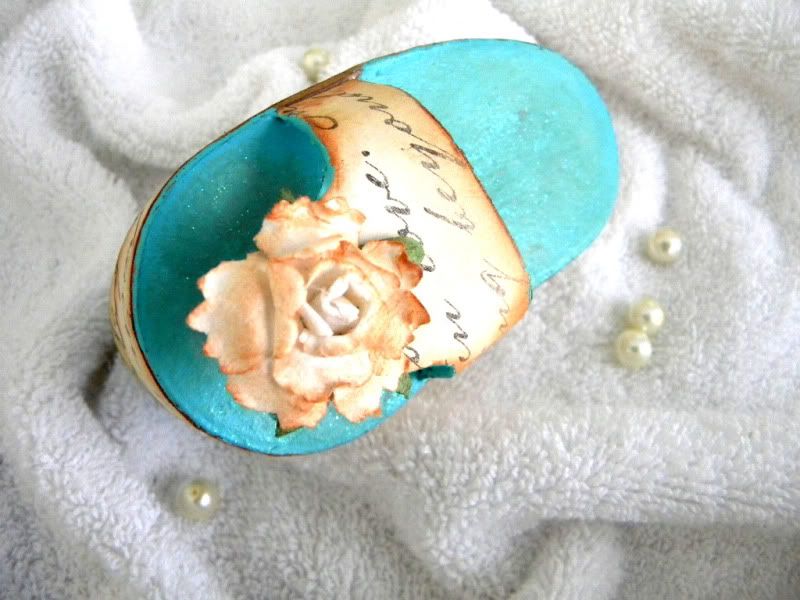 A closer look revealed a scripted scroll safely preserved inside a glass encasement.



I gently unraveled the delicate paper, and with thrilling anticipation proceeded to
read every word.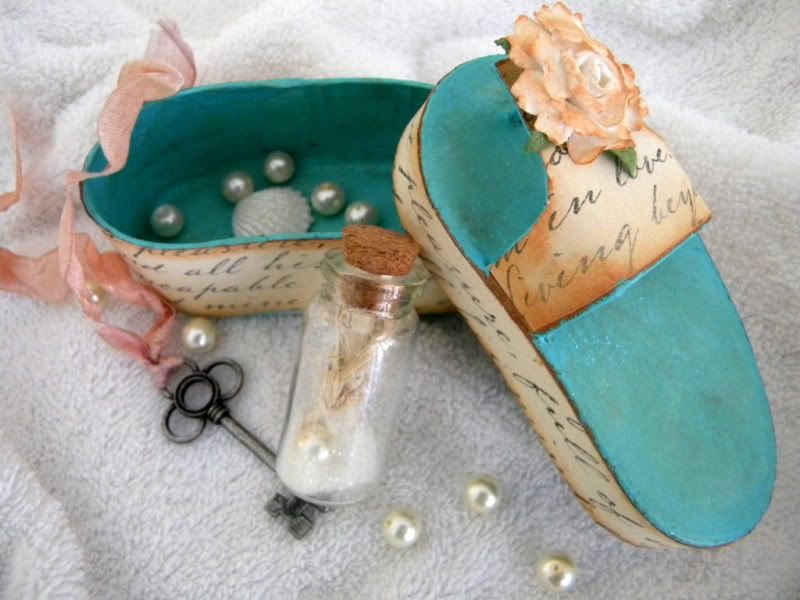 Instantly, my heart was taken captive, drawn to the depths of a thousand oceans.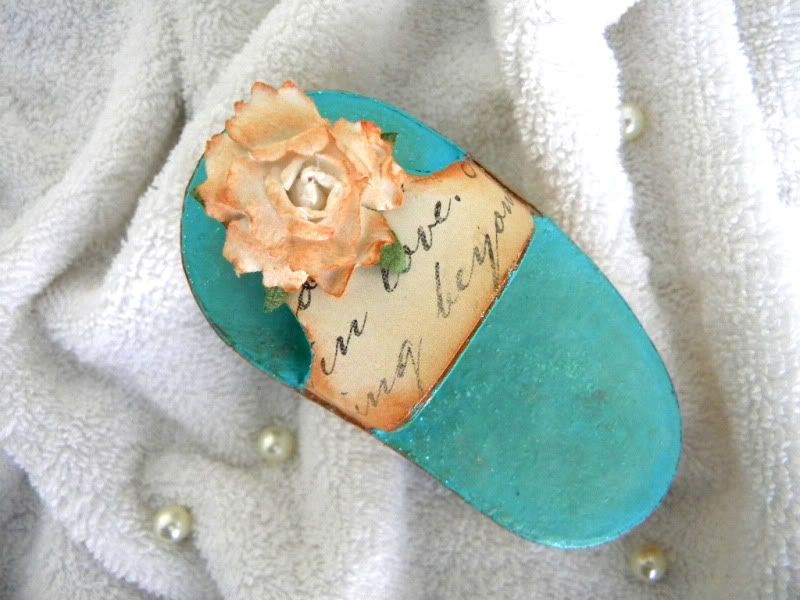 And I gladly surrendered.

That was the day I fell in love with the sea and all the dreams it holds for me.

Photograph taken last year on my way to The Florida Keys. Sky and sea joined as one.

The rest was basically papering the flip-flop and embellishing.





Congratulations to Emily of The French Hutch, the lovely guest to receive a
Somewhere in Time Vintage Shoe Tag
Images and paper art ©2013 The Shop Around the Corner