"To lose balance sometimes for love is part of living a balanced
life."
― Elizabeth Gilbert,
Eat, Pray, Love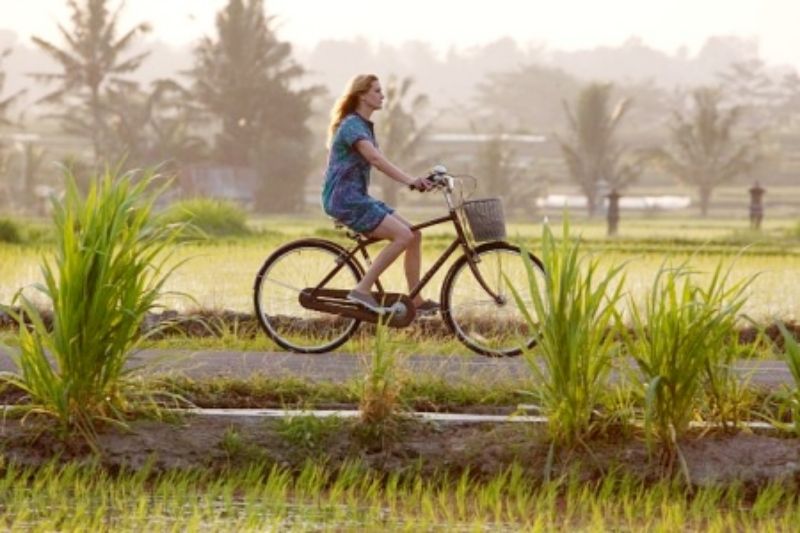 Continued from Life is Like Riding a Bicycle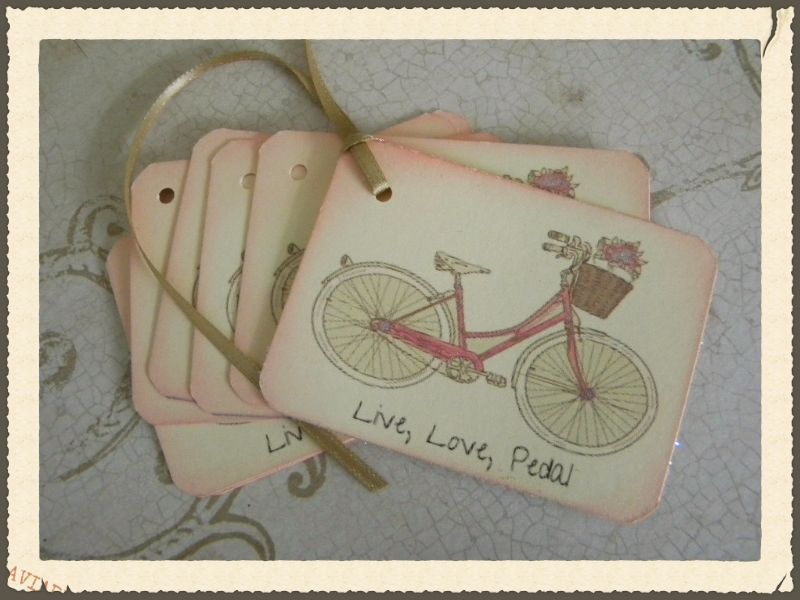 Still playing with the ribbon and I actually have something else in mind.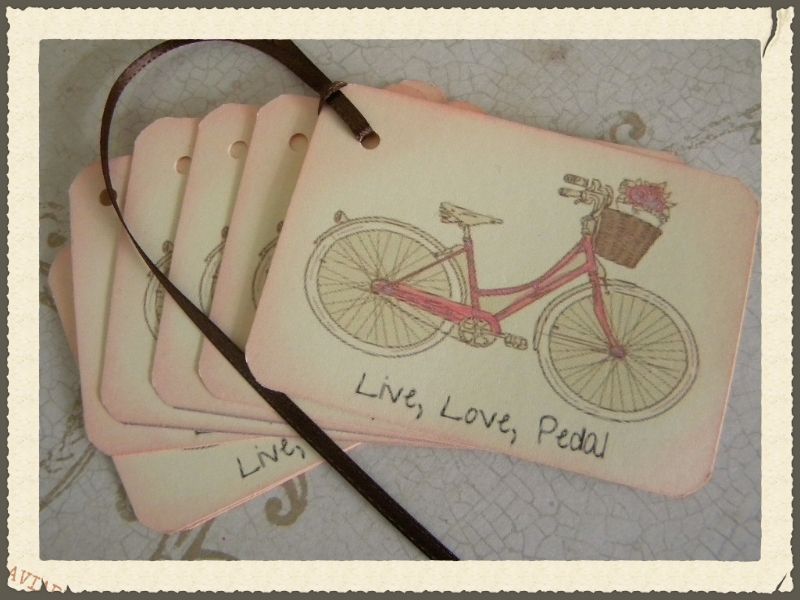 These will be made available under Papeleria, the paper gifts section of the shop which offers a simpler collection of tags on an ongoing basis.

Congratulations to Diane of Lavender Dreams, the lovely guest to receive the
Message from the Sea flip-flop box.
Images and paper art ©2013 The Shop Around the Corner
First two images via Google