As Valentine's Day approaches, romance abounds at the shop.
Perhaps you remember the film,
Somewhere in Time
? Love the movie, Rachmaninoff's music even more. He's one of my husband's favorite composers, and this is one of our favorite films. I'm lucky to be married to a guy who has a very strong personality and at the same time loves to watch such movies with me.
Certainly the music in this film will linger in your hearts, and so will such scenes.

Do you notice how gently his hands are placed on her face?

Who could help but be inspired.



Cameos, feathers, pocket watches and even the infamous penny.



Do you remember this scene?

Don't look, Richard, don't look!!!

Step-by-step.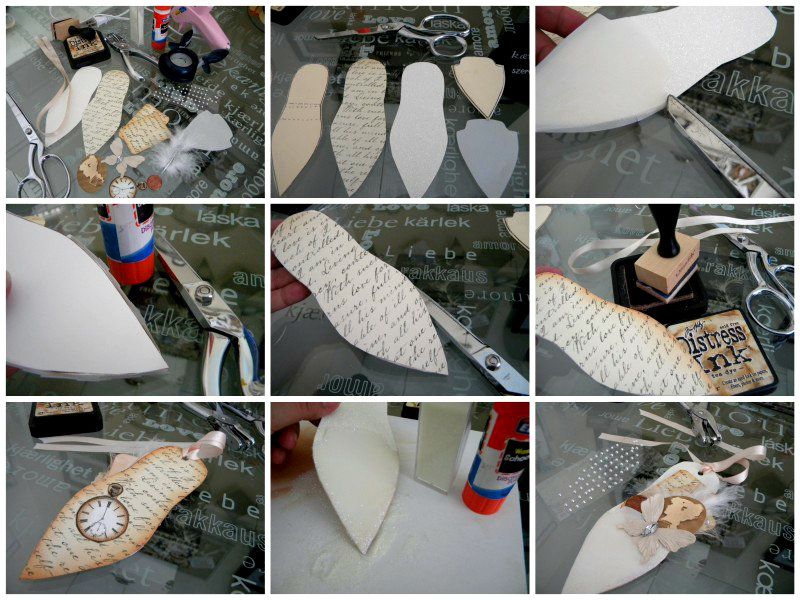 Use new or old pennies, both work for this vintage shoe tag.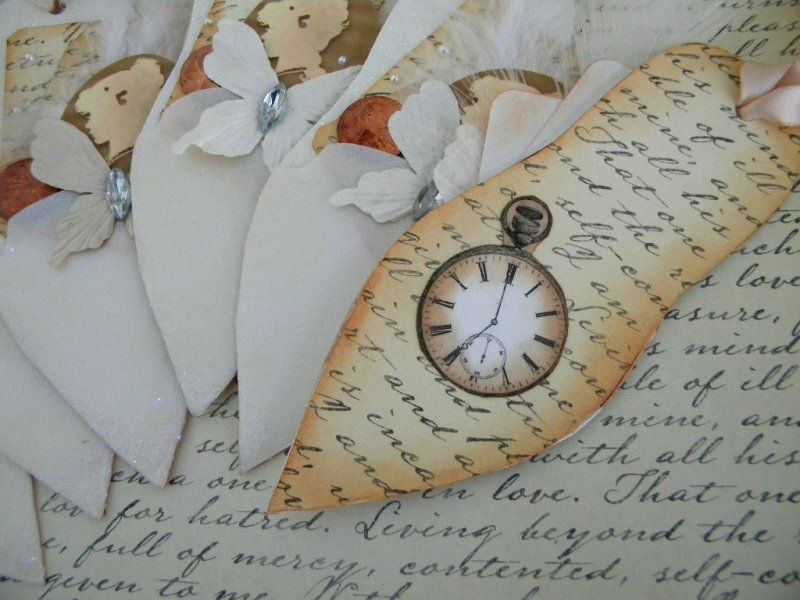 Six tags were created for swapping, and an extra tag for one guest of the shop. If you are interested in entering a chance to receive the extra tag, you may leave a specific comment letting me know you'd like to be included in the giveaway.