Hold your breath
Make a wish
Count to three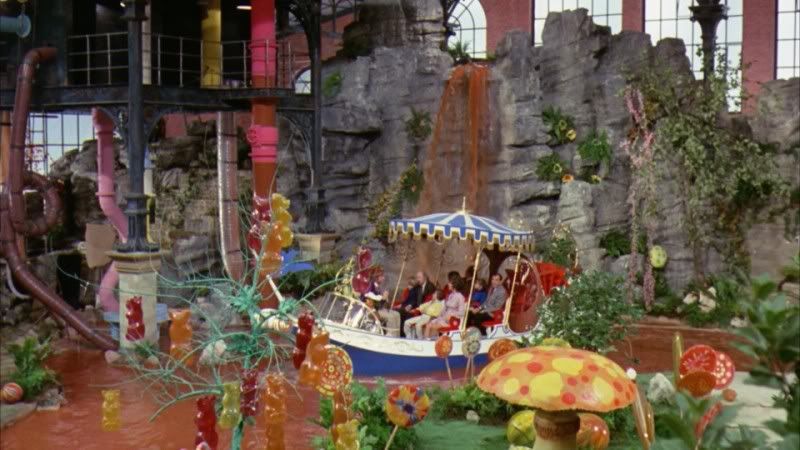 Come with me
And you'll be
In a world of
Pure imagination
Take a look
And you'll see
Into your imagination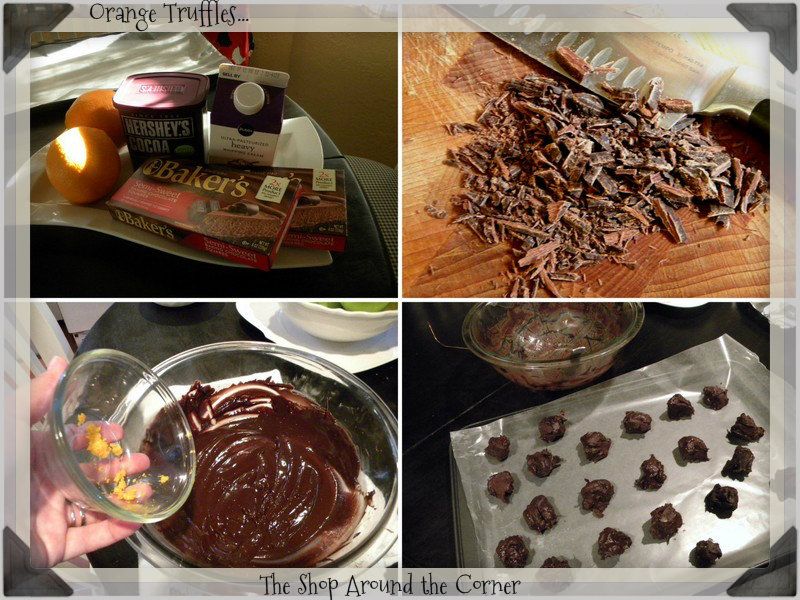 We'll begin
With a spin
Traveling in
The world of my creation
What we'll see
Will defy
Explanation




If you want to view paradise
Simply look around and view it
Anything you want to, do it
Wanta change the world?
There's nothing
To it




There is no
Life I know
To compare with
Pure imagination
Living there
You'll be free
If you truly wish to be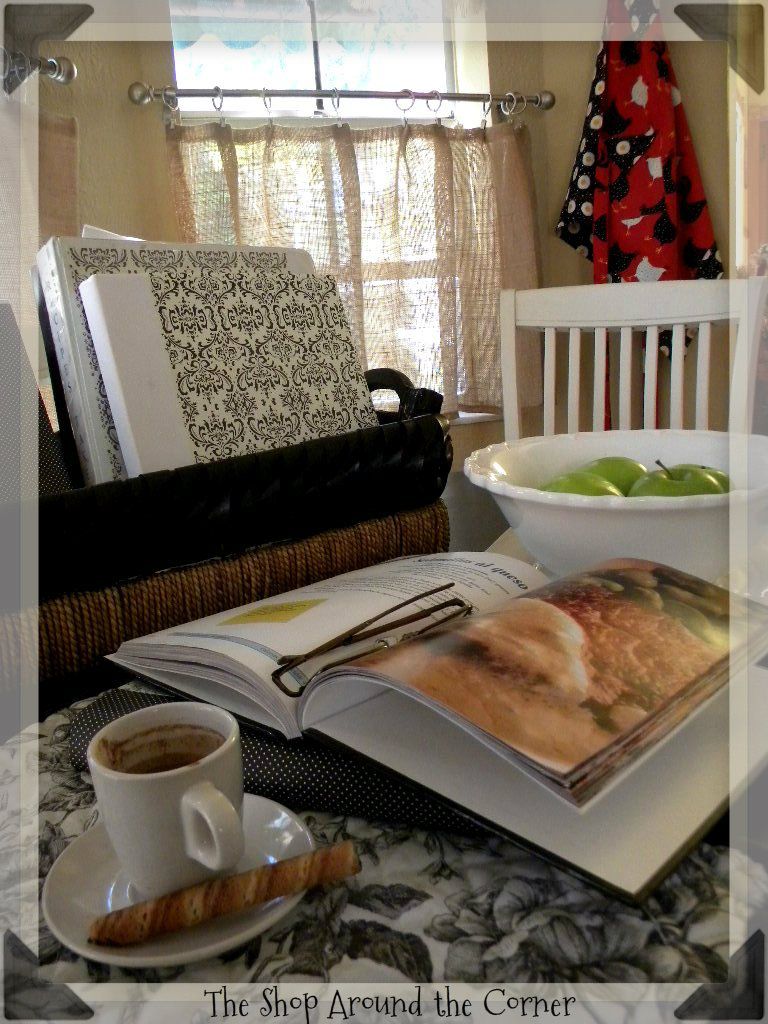 If you want to view paradise
Simply look around and view it
Anything you want to, do it
Wanta change the world?
There's nothing
To it




There is no
Life I know
To compare with
Pure imagination
Living there
You'll be free
If you truly
Wish to be
RECIPES

Orange Truffles at About.com
I followed everything except the tempering at the end, which you don't really need with Baker's chocolate. My favorite tip in this recipe was,
"Dust your hands with cocoa." ;)

Chocolate Caliente (Hot Chocolate)
This is the type of hot chocolate I grew up with in Miami. It's richer than powdered cocoa made with water, but not as rich as they serve it in Spain. An espresso cup or demitasse is enough for me.

-1/2 cup of milk (I use 2% organic, my mom used evaporated, you may use your preference)
-1/2 oz of chopped semisweet chocolate
-Heat over stove top while whisking until sides begin to bubble, but DO NOT BOIL
-For a thicker drink just add 1/4 cup heavy cream and more chocolate

Banana-Nutella Muffins
Besides the obvious ingredient of Nutella piped in the center, if I share my banana bread recipe I'd have to kill you, so I think you'll be safer using your own. ;) You know I'm being silly, I'm just sure all of you have a banana bread recipe you love.

WARNING: I don't recommend having all of these chocolaty treats on the same day.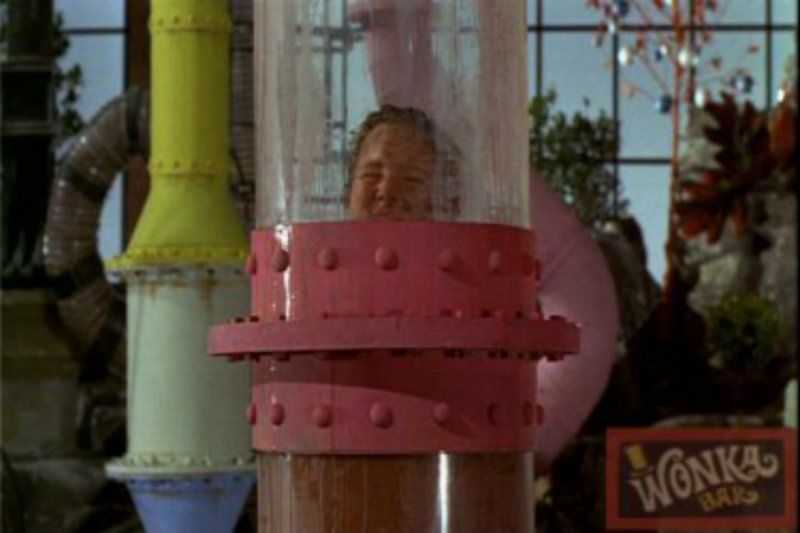 Remember what happened to Augustus Gloop?
Previous apron post at, THE TROPICAL TOUR.
Next apron post at, SIMPLE PAELLA.
Linking with Linda's
WHAT TO DO WEEKENDS
, and
Sandi's
HOME Party
Images ©2012 The Shop Around the Corner
"Pure Imagination" lyrics and music by Leslie Bricusse and Anthony Newley