The pie dishes are ready, recipes reviewed, and most ingredients are now checked off.
Another year, another season, and another reminder which I like to post every Thanksgiving, but recommend regularly.
In the middle of all the hustle and bustle and endless expectations, I encourage you to take time to notice the
simple joys
that are often overlooked especially during the holidays.
At the enchanting time of
dusk
, just as the sun takes its last peek before it dives under the horizon, step outside where it's quiet and look up.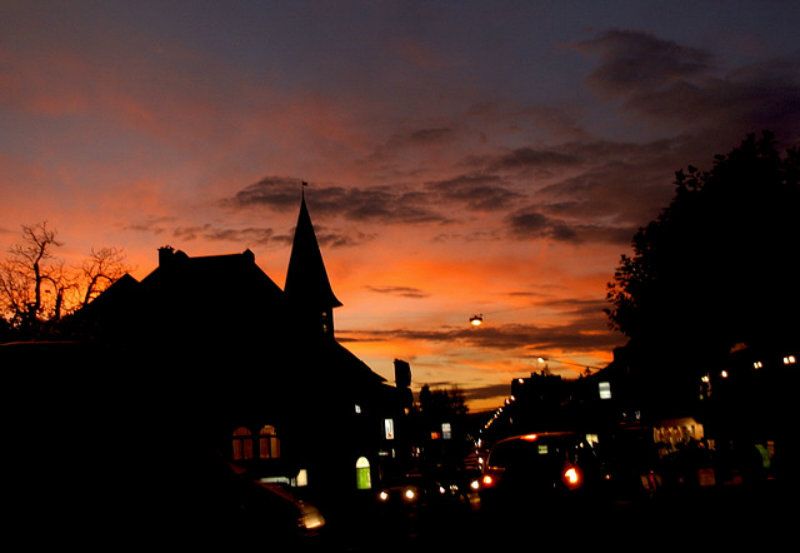 Marvel at the beauty of the time of day when everything seems to be coming home and whispering serenity and calm.
Notice the sky peeking through an oak tree.
Or the moon winking through a palm tree.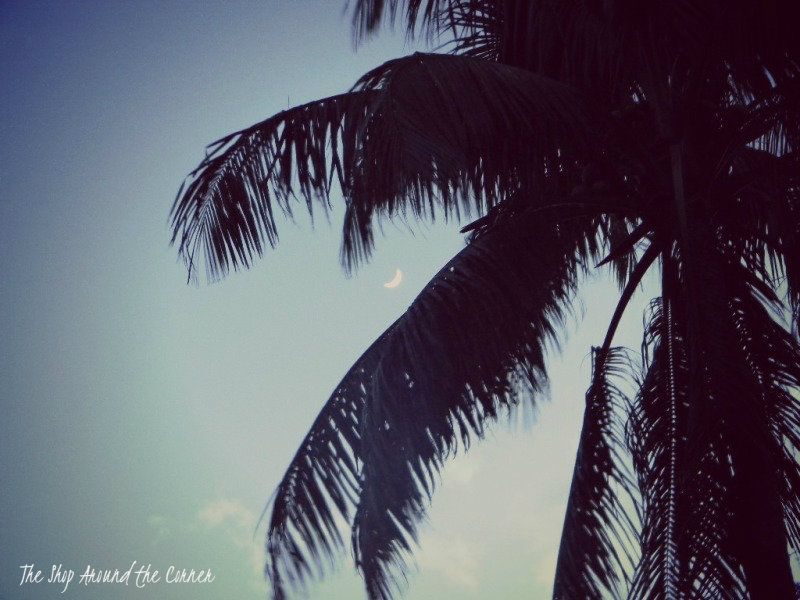 Close your eyes and allow your senses to engage in all the magic.
Hear the wind whistle a love song to your soul.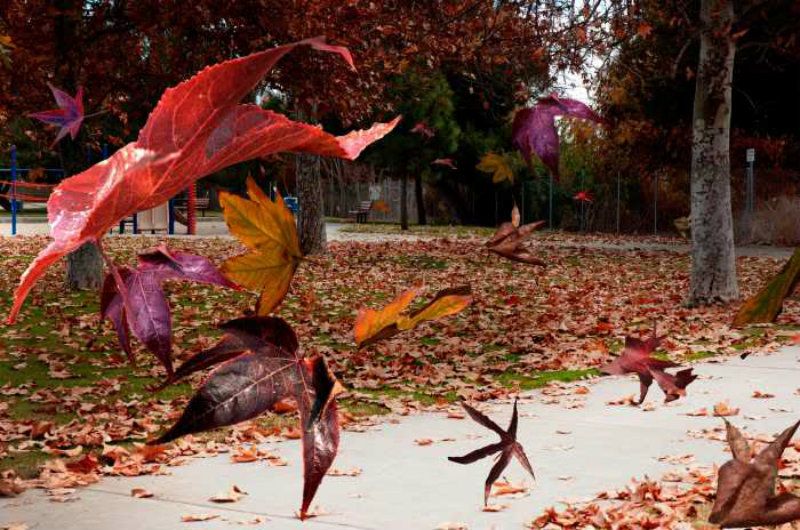 Feel the crackling leaves and bumpy acorns under your feet pleading to dance.
Pause.,
Fix your thoughts on the One who makes it all possible.
Take a deep breath.
Take it all in.
Let us all pause together. Let us think about our fully equipped kitchen and the benefits of electricity. Let us notice our running water, our warm bed, the roof over our head. Let us think about our health, the ability to cook our dinner ... the life we have been given.
Let us pause and consider such precious gifts ... because indeed they are gifts.
Now, with a heart full of
gratitude
, let's go back in and share a generous serving with all.
From our table to yours
Happy Thanksgiving.
Marked images ©2012 The Shop Around the Corner
Other images via Google and Pinterest